Opening Hours
Mon 8:30 - 18:30
Tue 8:30 - 18:30
Wed 8:30 - 18:30
Thu 8:30 - 18:30
Fri 8:30 - 18:30
Sat 8:30 - 12:00
Sun Closed

Pet Travel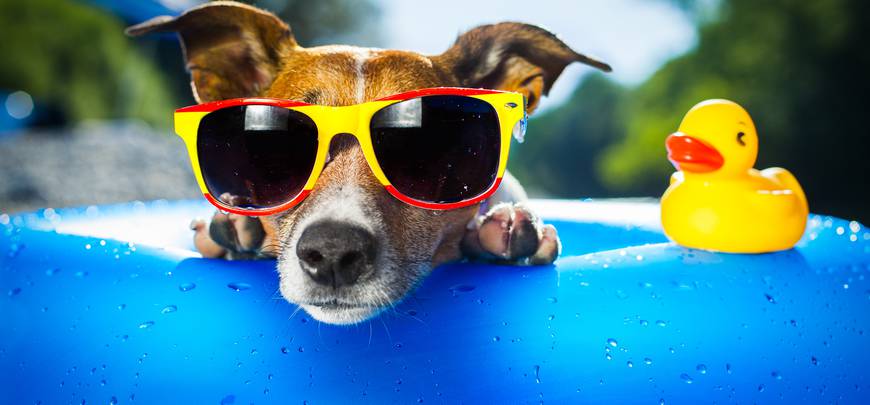 Overview
The UK has now left the EU and has been granted Part 2 listed third country status under the EU Pet Travel Scheme. This means the requirements for travelling to the EU and Northern Ireland with your pets have changed significantly. Current UK pet passports are no longer valid for travel. While we make every effort to ensure our guidance is accurate, we recommend that you visit the government website for up-to-date information: https://www.gov.uk/guidance/pet-travel-to-europe-after-brexit
The Pet Travel Scheme allows pet dogs, cats and ferrets from certain countries and territories to enter the UK without quarantine as long as they meet specific conditions. It only operates on some sea, air and rail routes to England. Entry requirements have not changed since Brexit, but requirements for owners wishing to travel to the EU is more onerous than before.
We strongly recommend that you ascertain the certification requirements of the country you plan to visit or travel through at least a month in advance. Also note that your pet cannot enter another EU country until 21 days has passed following the date of your pet's rabies vaccination.
Please note that guidance on this page relates to travel within the EU. If you plan to travel further afield different rules will apply. Please speak to one of our vets for if you need further advice.
Travel requirements
Microchip - £22
Rabies vaccination - £54 (pets have to be older than 3 calendar months before they can be vaccinated)
Issue of an Animal Health Certificate by an OV (Panel 2 Official Veterinarian appointed by Defra) within 10 days of travel- £130 (£85 for additional pets travelling at the same time) OR you should be able to use a valid EU Pet Passport.
You have to wait 21 days after vaccination before your pet may travel to another EU country or Northern Ireland. Your dog must be treated for tapeworm using and approved product not less than 24 hours and not more than 120 hours (1-5 days) before its scheduled arrival time in the UK.
Arrange for your pet to travel with an approved transport company on an authorised route
How do I obtain an AHC?
You can download AHC Guidance and AHC Questionnaire by clicking here.
The Animal Health Certificate is a ten page bilingual document and takes considerable time to complete. We ask that you speak to us at least 4 weeks before your planned travel date to ensure that all travel requirements are met. We have prepared a questionnaire to help us gather the required information. Please note that there is a surcharge of £55 if you give us less than 14 days notice.
You need to know the exact date of travel and the first country you will enter in the EU. You need to provide us with proof of your pet's microchip and most recent rabies vaccination. This can be in the form of a Pet Passport or a vaccination certificate.
An appointment at the surgery will be required within 10 days (within 5 days for Ireland/Finland/Norway and Malta) of travel.
Please note that you will need to sign a declaration on the day that the AHC is issued.
It is the owner's responsibility to supply accurate documentation and information as we are unable to issue an AHC without it.
Health considerations
You should consider the welfare of your pet and whether it will benefit from being taken abroad with you. You should be aware that your pet may be exposed to parasites and diseases which do not normally occur in the UK.  Your veterinary surgeon will be able to advise you on the precautions you need to take as well as preventative treatments where appropriate. If you would like further information on some of the common diseases that your pet may be exposed to, then click on the names below:
Pets Travelling Within the British Isles
Pets resident in the UK, Channel Islands, Isle of Man or Jersey can travel freely between these countries without the need for any documentation. 
Permitted Routes and Carriers
Your pet may enter the UK by air, rail or sea.  Please refer to the helpline or website for a full list of permitted routes and carriers.
Animal Health Certificate Duration of Validity
The Animal Health Certificate is valid for 4 months for onward travel within the EU and/or re-entry to the UK. Your pet will need a new Animal Health Certificate each time that you leave the UK.
Certificate of Treatment for Tapeworms
The tapeworm treatment required for dogs only (using authorised products) is required between 24 and 120 hours (1-5 days) before the scheduled arrival time in the UK. For Day Trippers, the required treatment will be administered by your vet locally. In these circumstances, it is recommended that a further treatment should be administered 28 days after return. No treatment is required for dogs entering the UK directly from Finland, Norway, Ireland and Malta.
For pets staying abroad for longer, the treatment must be administered by a foreign vet and the required details recorded in the Animal Health Certificate (or your pet's EU passport, sections VII). You must not administer the treatment yourself. The vet will charge for this service. The tapeworm treatment must be administered each time that your pet travels.
Every effort has been made to ensure that the information contained herein is accurate.  However, Priory Lodge Vets cannot accept any responsibility for the information provided.  Legislation may change considerably in the future, please contact DEFRA to confirm this information before travelling.
Further information
Further information can be obtained from the following sources:
PETS Helpline - Tel: 03000 200 301 – (8am – 6pm Monday to Friday)
PETS e-mail: pettravel@apha.gsi.gov.uk (enclose your postal address and daytime telephone number)
DEFRA website: https://www.gov.uk/take-pet-abroad
DEFRA central operations for animal exports: Tel: 03000 200 301 – or email: petexports.carlisle@apha.gsi.gov.uk

Last updated December 2021