Meet the team
Nurses
Our dedicated nurses are working hard to get your pet healthy again. They are an essential part of the team, assisting the vets, performing laboratory tests, looking after pets in hospital and keeping the practice clean!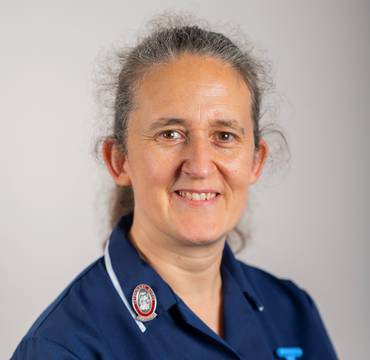 Alison Drew RVN
Head Nurse
Alison has been with us since 1999! She started here as a brand new trainee nurse and qualified in 2001. Alison has been our Head Nurse now for six years. An avid football supporter with a particular penchant for Derby County and Tonbridge Angels.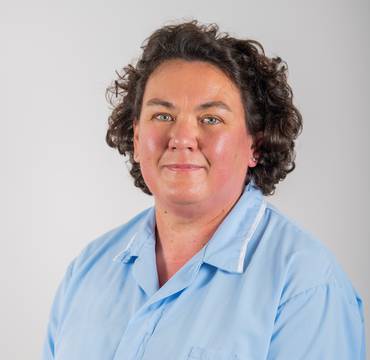 Corne Brink
Veterinary Nurse
Corné obtained her nursing diploma in 1992 at Onderstepoort, South Africa. She first worked in an equine hospital and then a small animal practice near Cape Town before marriage and life brought her to the UK. Despite a long absence from veterinary work due to bringing up two children, she quickly got back into the swing of things.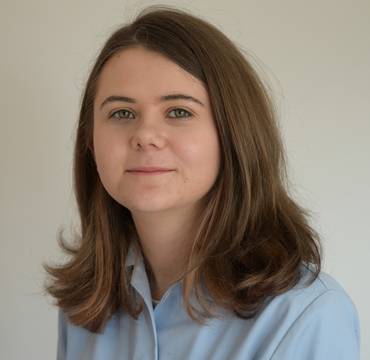 Chloe Longstaff
Trainee Nurse
Chloe joined the Priory Lodge team in January 2022. With four years of experience as a Patient Care Assistant at a veterinary practice in Paddock Wood she is looking to start her training here with us in September. In her spare time Chloe enjoys reading, listening to music and playing with her two dogs.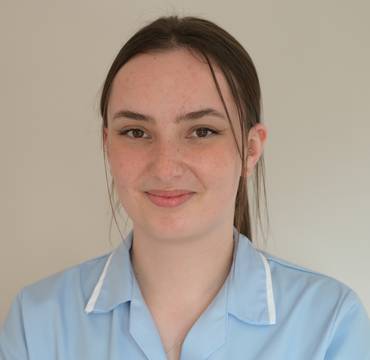 Heidi Vince
Nursing Assistant
Heidi used to work for a major supermarket, but has always wanted to work with animals which is her main passion. She has an active social life and enjoys spending time with her friends. Her weekends are mainly spent walking her five year old spaniel Oscar, who likes to eat everything and anything!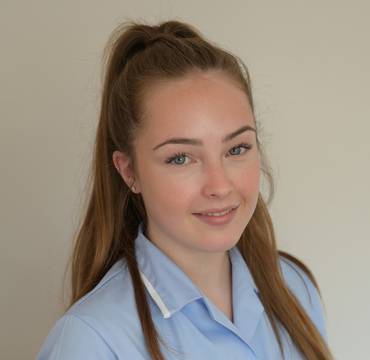 Lucy Saunders
Nursing Assistant
Lucy has always had a love for animals and is enjoying assisting the vets in consults and meeting all of your lovely pets. Lucy previously worked in retail and would often give out lots of treats to customers' pets too. When she's not at work Lucy enjoys spending time with her friends and her grumpy (old) Jack Russell terrier. Lucy's career goal is to become a qualified nurse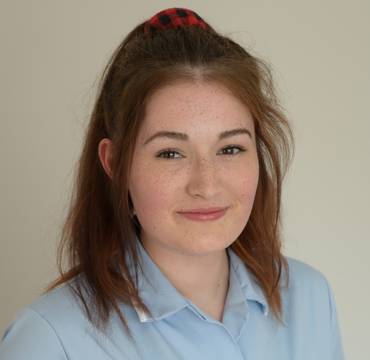 Jen Chatfield
Nursing Assistant
Jen has always wanted to work with animals and is excited to be starting her career with us. In her free time Jen spends time with her friends and is planning to get back into kayaking once the water is a bit warmer.